Arts Across the River
Each year, the Savannah Convention Center welcomes approximately 200,000 visitors to our facility. We are proud to offer these guests a taste of Savannah culture with unique artwork from 40+ local artists throughout our facility. Nearly every piece is for sale!
Current artists with works on display at the Savannah Convention Center include Tayler Ayers, Elise Aleman, Jill Marcussen Buckner, Danzella Calloway, Becca Cook, Tate Ellington, Dottie Farrell, Amiri Farris, Audrey Gillies, Mary Ingalls, Tamara Isaak-Harrington, Cynthia Knott, Leslie Lovell, Rebecca Marcusson, Kenneth Martin, Theresa Martin, Robert Morris, Michelle Perez, Bess Ramsey, Sonja Robinson, Lisa Rosenmeier, Gwendolyn Frazier Smith, Marcie Thomas, Kench Weathers, Pam White, and Calvin Woodum. Our current showcase also features a special exhibit from Savannah Veterans of the Arts with pieces from Leroy Bolden, Kareana Branch, Johnathan R. Lang, and Andrea Weldon.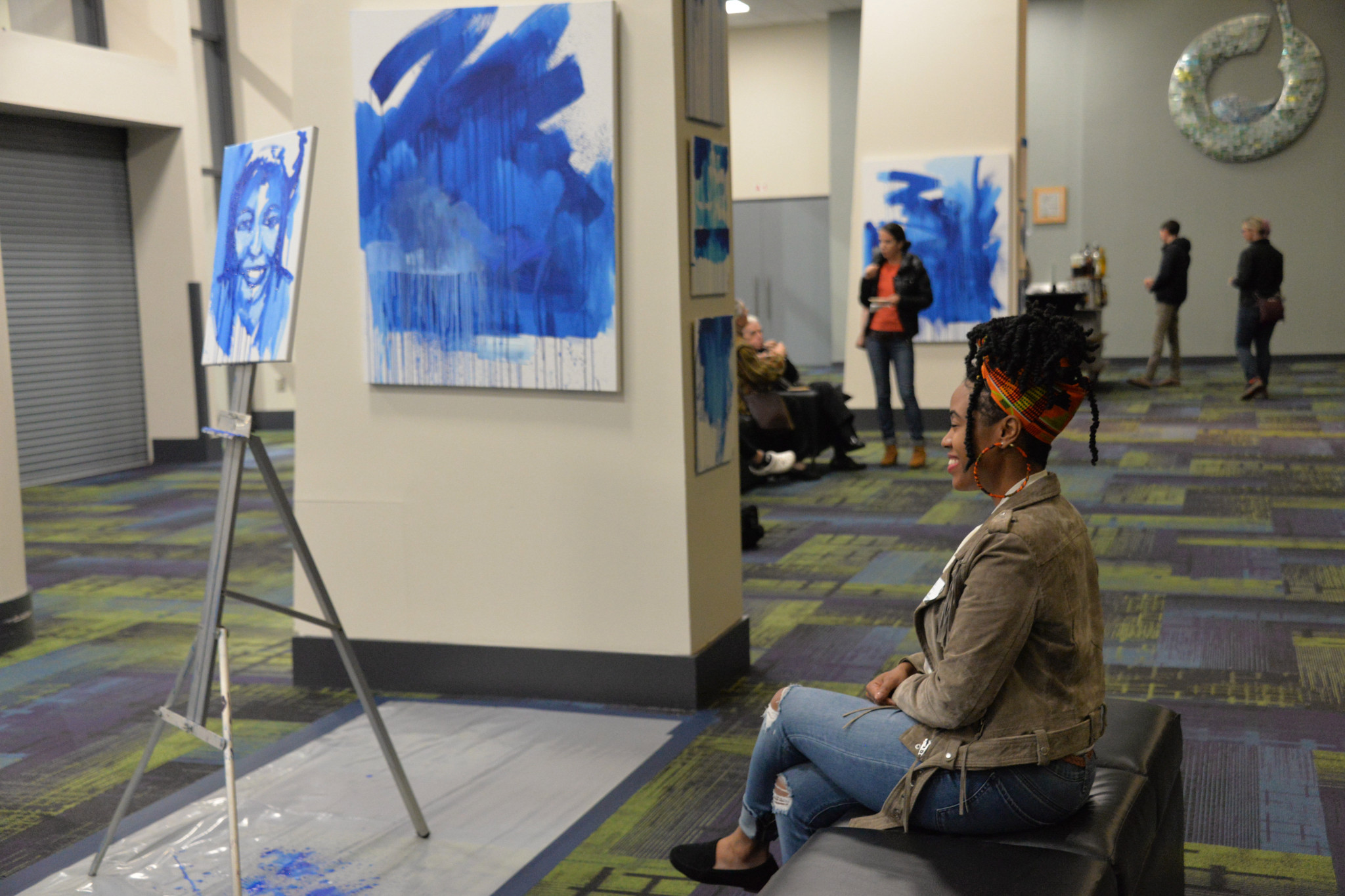 Twice a year, all artwork at the Savannah Convention Center is updated, and the public is invited to join us here at the facility for Arts Across the River, the opening reception for our showcase. The event features the opportunity to view and purchase all new artwork, speak with the featured artists, enjoy complimentary hors d'oeuvres, a cash bar, live music, and shopping booths from a diverse array of art vendors.
Please join us for the next Arts Across the River Showcase to be held in January 2022. The event is always free and open to the public.
If interested in purchasing any of the artwork for sale or for information about exhibiting your own artwork at the Savannah Convention Center, please contact Kim Hunsinger (khunsinger@savtcc.com or 912-447-4032).