Expansion Plans
Since opening in 2000, the Savannah Convention Center has served a wide variety of clients and hosted a diverse array of events; however, the need to expand has become obvious. Demand for more space from our customers prompted a feasibility study which confirmed the need for expansion.
Clark Construction was hired by the Georgia State Financing and Investment Commission (GSFIC) in 2018 and an additional 100,000 square foot exhibit hall, 40,000 square foot ballroom, 15 meeting rooms and 900+ parking spaces have been planned for the Savannah Convention Center.
At the 2019 Georgia Governor's Tourism Conference, Governor Brian P. Kemp acknowledged that Georgia was the top state for business for the seventh year in a row and recognized the performance and impact of the state's tourism community. He clearly indicated his support of our expansion by signing a bill into law that created the new Savannah-Georgia Convention Center Authority to oversee operations as well as allow him six direct appointments to the new state board. Governor Kemp and the Georgia General Assembly have approved a total of $23 million in funding to complete the design and pre-construction for the expansion project.
The projected growth and development of our facility is one in which many are invested and eagerly anticipating. Upon completion, the expanded Savannah Convention Center will make our city and state the ideal place for some of the world's largest and most respected businesses and organizations to visit, invest, and/or relocate.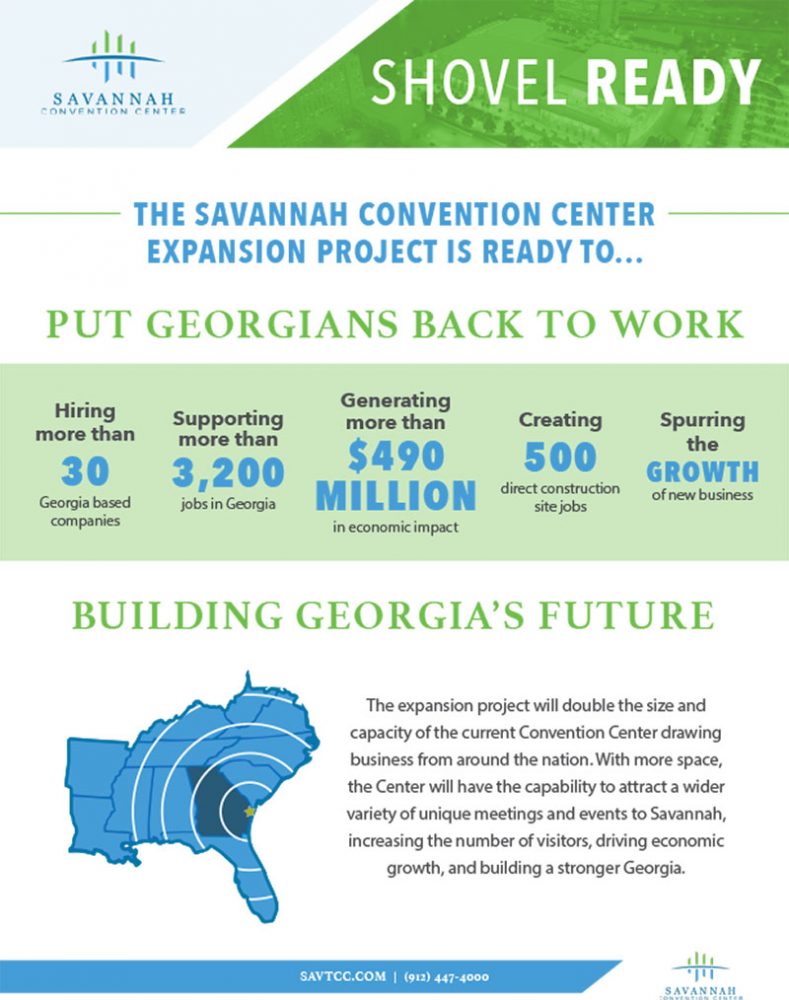 Entire Building with Expansion